Thornton Creek Wins the Global Reading Challenge 
Posted: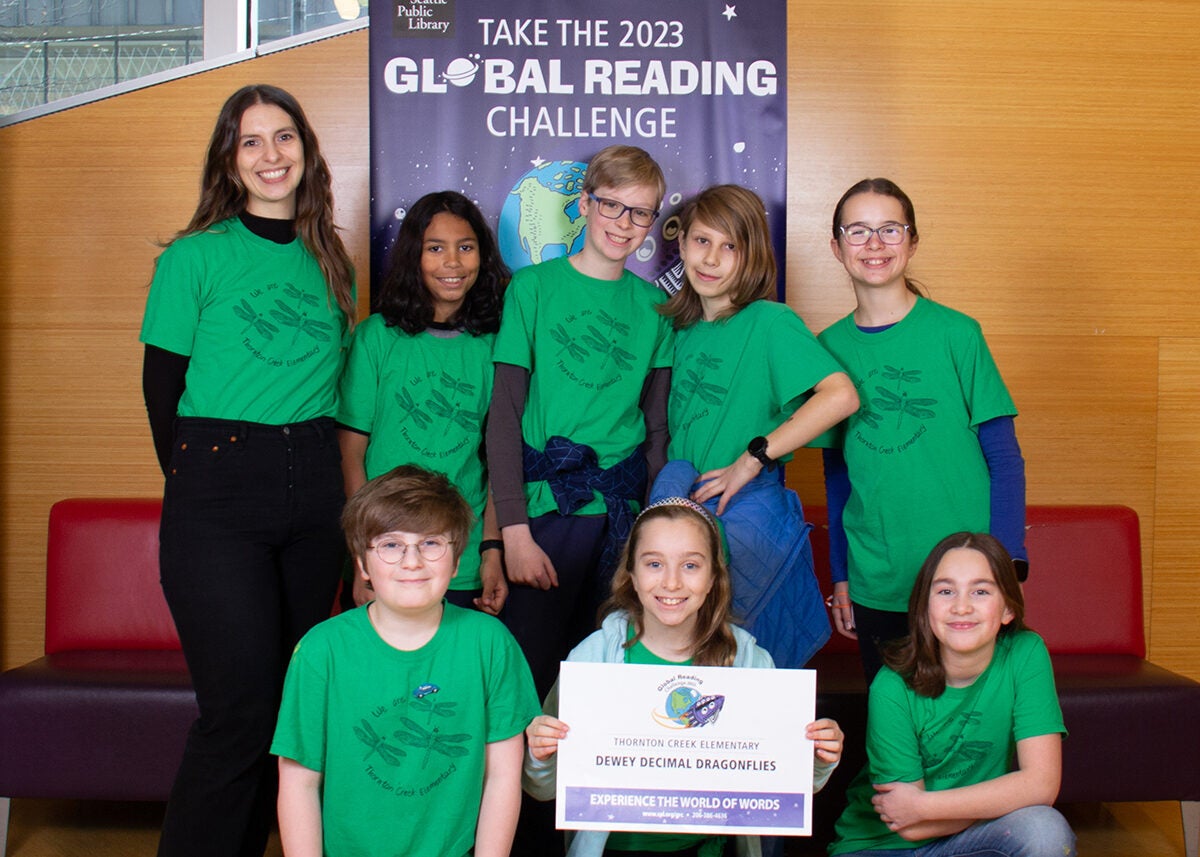 Thornton Creek Elementary Wins the 2023 Global Reading Challenge
An overflow crowd of nearly 500 people packed the Central Library's Microsoft Auditorium on March 21 for the finals of the Global Reading Challenge, cheering on teams of local fourth and fifth graders as they competed to answer tough trivia questions about the same eight books.
The event capped off the 28th annual Global Reading Challenge, a citywide reading incentive program run jointly by The Seattle Public Library and Seattle Public Schools and made possible through funding by The Seattle Public Library Foundation, the Northwest Literacy Foundation and the Ballard Rotary.
Find out who won in the tense final moments of the city finals on the Seattle Public Library blog.